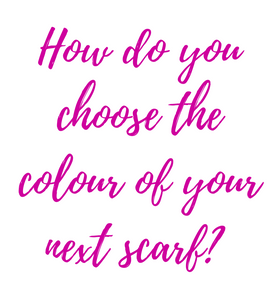 Sssssoooo … I wanted to make myself a single-coloured scarf that would match most of my winter woolies.So how did I make my decision?I took out my most-worn items, and the ones that I would need a scarf to match with.I noted my dominant colours.Then I chose a colour that matched all of those colours.Think outside the box - usually I just go for black, as it matches EVERYTHING! But sometimes a colour (even a bright one) can act like a 'neutral' with the right outfit.How about you? How do you choose your accessories?
---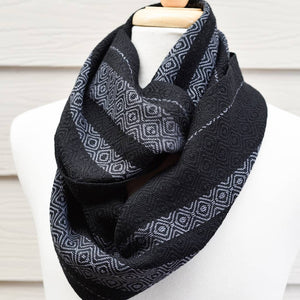 Woohoo, shop update!This gorgeous scarf is a popular one, but I haven't made one to add to the website for a while - naughty me!But I have now rectified this … you can find it on my website - it's so soft and delicious, perfect for all genders, and goes with everything in your wardrobe!I really need to make more in different colours, because my old hot pink and black one is the one that I reach for the most, even after all these years :D
---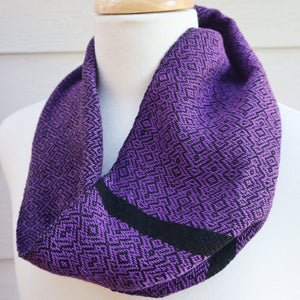 So what is a weaver's favourite scarf?I have to confess, while I love a classic double-wrapped scarf, my go-tos are usually my Cravats!I love to wear a Cravat under a jacket - it gives a pop of colour under a black coat, and also looks great with a jumper or shirt.My favourite at the moment is the Liquorice Allsort cravat, although this Purple one is also totally delicious. I think I need to make myself one, to be honest :D
---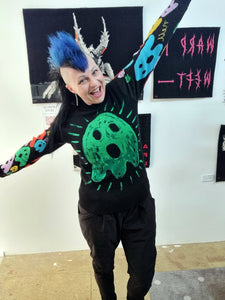 Wear what makes you feel good!And when your favourite artist releases a jumper with Wah Wah Australia, well ... I just had to get it!
---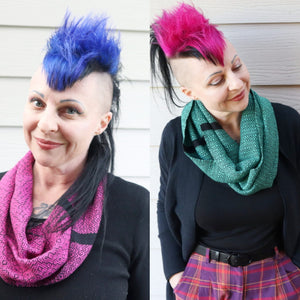 OK, all this talk about Authentic Style … but where do I start?Let's do a wardrobe audit!For the next week (or more), write down what you wear every single day.Include all accessories, jewellery, shoes, etc as well as clothing.You may be surprised what you reach for every single day, and what you ignore.Let me know in the comments what you are discovering!