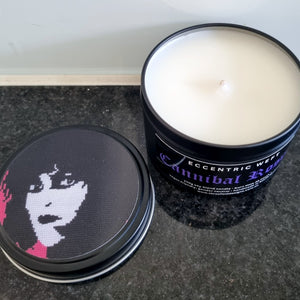 S O Y C A N D L E S !Well, here they all are!They are mostly gender-neutral fragrances - think tobacco, hay, leather, patchouli, sandalwood, oud, nag champa incense, clove, wood smoke :)I just realised I never officially told you they were now on my website, but I thank those who have already ordered!!I'm looking forward to hearing your feedback!So yes, check them out HERE!
---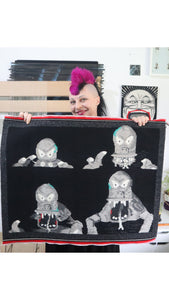 'Road Trip: The Murray Bridge Bunyip'After about 140 hours of weaving (and a few more hours of finishing the hem to go) - here she is in all her glory!This tapestry will be included in my Summer Solstice collection that will be released in December, but please DM me (or share with someone who you think may want her!) if you are interested in giving Bertha a new home :D
---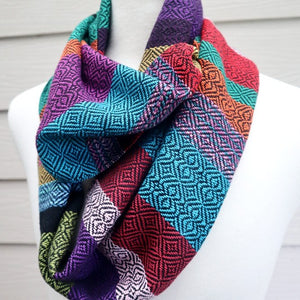 S H O P   U P D A T E !!I have another Liquorice Allsorts scarf in stock, as well as a few other restocks of sold-out colours.Get shopping! :DYou can find all my delicious handwovens on my website - free shipping within Australia with every order over $100!
---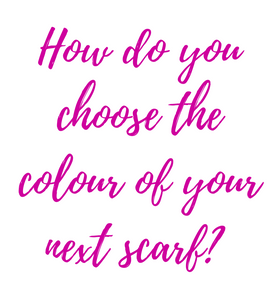 Sssssoooo … I wanted to make myself a single-coloured scarf that would match most of my winter woolies.So how did I make my decision?I took out my most-worn items, and the ones that I would need a scarf to match with.I noted my dominant colours.Then I chose a colour that matched all of those colours.Think outside the box - usually I just go for black, as it matches EVERYTHING! But sometimes a colour (even a bright one) can act like a 'neutral' with the right outfit.How about you? How do you choose your accessories?
---
What is 'self care' to you?To me, it's not about having baths and reading my candlelight … it's about RESPECT!- doing what makes you feel good- wearing what makes you feel good- actually, anything that makes you feel good!!- hanging around with people who inspire you- dropping people who don't treat you well … including toxic family members!   By the way, you can find these delicious scarves on my website!