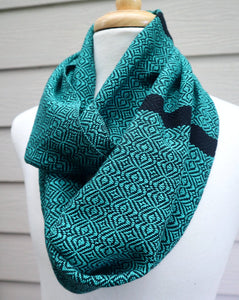 OK, I have a confession …I was all set for finishing a commission for a beautiful soul on Sunday.But weaving is not always straightforward.I made ONE error while dressing the loom.Hours later, I still hadn't noticed.Until - HALF WAY THROUGH THE SCARF! - I thought 'hmmm, that doesn't look right'.There was nothing else to do … I cut it off the loom and STARTED AGAIN!It really has to be PERFECT before it gets delivered to YOU ;)You can find all my delicious handwovens here on my website :D
---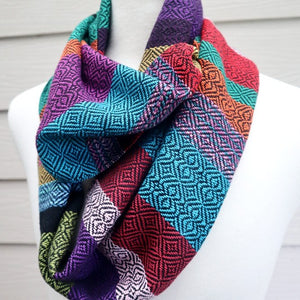 S H O P   U P D A T E !!I have another Liquorice Allsorts scarf in stock, as well as a few other restocks of sold-out colours.Get shopping! :DYou can find all my delicious handwovens on my website - free shipping within Australia with every order over $100!
---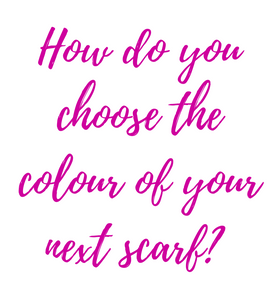 Sssssoooo … I wanted to make myself a single-coloured scarf that would match most of my winter woolies.So how did I make my decision?I took out my most-worn items, and the ones that I would need a scarf to match with.I noted my dominant colours.Then I chose a colour that matched all of those colours.Think outside the box - usually I just go for black, as it matches EVERYTHING! But sometimes a colour (even a bright one) can act like a 'neutral' with the right outfit.How about you? How do you choose your accessories?
---
What is 'self care' to you?To me, it's not about having baths and reading my candlelight … it's about RESPECT!- doing what makes you feel good- wearing what makes you feel good- actually, anything that makes you feel good!!- hanging around with people who inspire you- dropping people who don't treat you well … including toxic family members!   By the way, you can find these delicious scarves on my website!
---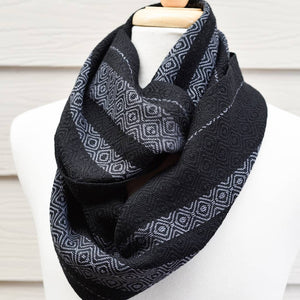 Woohoo, shop update!This gorgeous scarf is a popular one, but I haven't made one to add to the website for a while - naughty me!But I have now rectified this … you can find it on my website - it's so soft and delicious, perfect for all genders, and goes with everything in your wardrobe!I really need to make more in different colours, because my old hot pink and black one is the one that I reach for the most, even after all these years :D