News — best scrunchies australia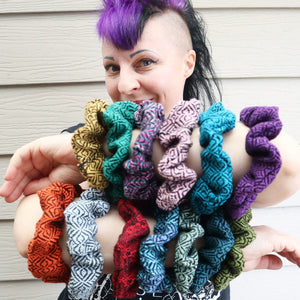 I hate to remind you ….But it's getting near that gift-giving season :OIt's time to start thinking about innovative, unique gifts that show your family and friends that you have really thought about them …For that person who has everything, why not handmade scrunchies?Most people with long hair wear these (no matter the gender) - why settle for a boring one when you can have a delicious scrunchie made from handwoven fabric?You can find the range on my website, or in person at Fleurieu Arthouse in McLaren Vale :D
---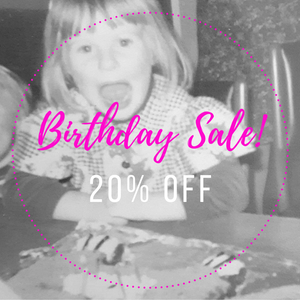 Hey, it's my birthday week and I've got a pressie for you!From now until 3 October 2022, you can get 20% off EVERYTHING on my website by using the code BDAY22 at checkout.Yes, that includes:Handwoven scarves (including Made to Order)Handwoven scrunchiesPlant HoldersCross Stitch kits and patternsOriginal artworkSo head over and SHOP!
---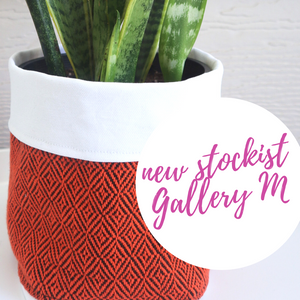 Yay, I have a new stockist! Stockists are important to me, as I know that people connect with my work more in real life rather than from pictures - you just want to touch them! You can find a curated range of scarves, plant holders and scrunchies at the Gallery M shop :)Gallery M is next to Marion Shopping Centre at Oaklands Park, and has a wide range of handmade products. It also has a gorgeous big gallery space, so while you're shopping, you can also check out the beautiful exhibition.And during the week there is a coffee shop next...
---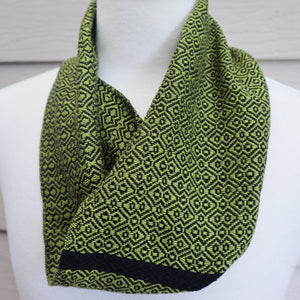 I was just having this discussion with my partner Anita yesterday …How do you shop?If you need something, do you just buy it?Or are you like me? I want the * perfect * thing - I will research it, I will find one that speaks to my soul, that fits perfectly into my wardrobe, that I will wear until it is ruined … and then I will mourn it, because I loved it so much * lolI was thinking that this is the whole ethos of Threefold Designs - don't just buy a scarf, plant holder or scrunchie … buy...
---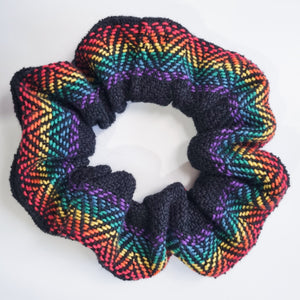 I'm showing my true colours!You probably know by now that Threefold Designs is a LGBTIQ+ business run by a queer artist, right?Well, I just HAD to make some LGBTIQ+ scrunchies!Based on my LGBTIQ+ scarf design (all sold out, but I may bring them back!), these scrunchies are a fun way to support LGBTIQ+ rights, as well as supporting a queer South Australian business ;)You can find them HERE, as well as at Bowerbird Design Market on 13-15 May at Wayville Showgrounds.