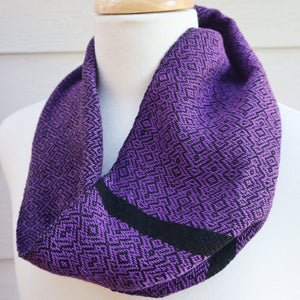 So what is a weaver's favourite scarf?I have to confess, while I love a classic double-wrapped scarf, my go-tos are usually my Cravats!I love to wear a Cravat under a jacket - it gives a pop of colour under a black coat, and also looks great with a jumper or shirt.My favourite at the moment is the Liquorice Allsort cravat, although this Purple one is also totally delicious. I think I need to make myself one, to be honest :D
---
Have you visited Fleurieu Arthouse?I have just delivered some Liquorice Allsorts scarves (though I have been informed one has sold already), so if you are wine tasting in McLaren Vale, make sure you pop in and have a look!I will be restocking these scarves on the shop, but for the moment, Fleurieu Arthouse are the only ones who have some, so be quick!They are on the Main Road (opposite Oscars), and are open from Thursday - Monday, 11am - 4pm
---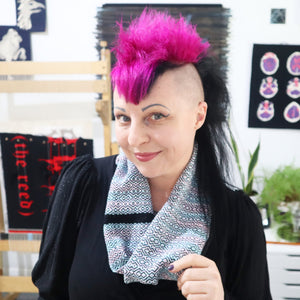 No one would take fashion advice from me!  LOL!I make delicious handwoven accessories, but I do not profess to know ANYTHING about fashion :DAnd does that matter? I hope that you are here because you have your own style, and love the colours that I have chosen for my range - and you choose what you love because you love it, not because they are fashionable *I've always dressed the way I wanted to. When I was in high school, I was bullied for being 'the weird kid', and my parents and school counsellor (a shitty one) used to say...
---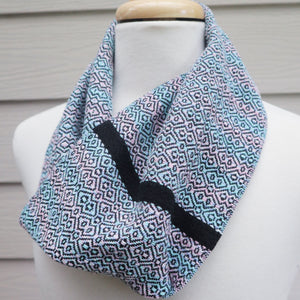 Cravat vs Classic vs LuxeWhat is the difference?Cravat = this is a shorter length infinity scarf, sewn with a twist - I called it a 'Cravat' because it looks so cool sitting under a jacket. Just throw it on and go, perfect for wearing most of the year ;)Classic = my best selling double length scarf - sewn into a loop, you can wear it long, or loop over twice.Luxe = extra fine and drapey double length scarf - sewn into a loop, but using cotton that is twice as fine as the classic. Lighter to wear, so perfect as...
---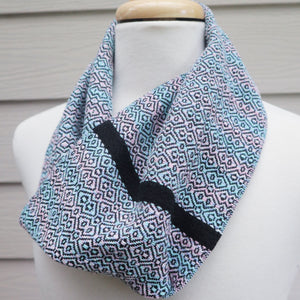 Isn't this DELICIOUS??Yes, it's the 'Unicorn' Fairy Bread colourway made into a Cravat - droooooool!It's so soft, and perfect for Spring, as the days are lovely, but the evenings are still a bit cool :DYou can find it (as well as other colours and designs) HERE on my website!