Thank you thank you thank you!It means so much to me when I get great feedback - I love weaving so much, it's wonderful to think that you are enjoying my work too :DKeep em coming! - and don't forget you can also leave a Google review if you like ;)
---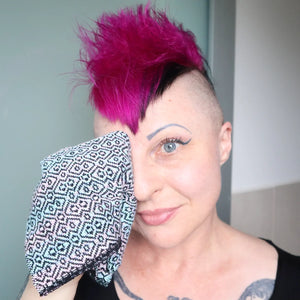 Low effort makeup removal - just add water :)I originally marketed these as 'dish cloths', because we use them in our kitchen every day - but when a friend told me she used them as face washers, I was like 'THAT IS GENIUS'!These days, these are my favourite makeup removers :)All I do is wet the cloth, wring out, and take my makeup off - afterwards, these can go in the washing machine, so they are reusable and last AGES!I sell these in packs of 3 on my website - they would be the perfect gift, for yourself or your...
---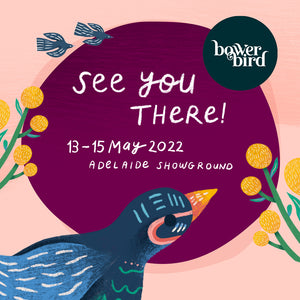 SAVE THE DATE(S)! Super excited to be selling my handwoven luxury products at the gorgeous Bowerbird Design Market from 13-15 May at Adelaide Showgrounds! In the next few weeks I will be madly weaving, making scarves, plant holders and scrunchies - so if you're in Adelaide, please come along and say hi! Check out the Bowerbird website to see the list of designers and makers so you can plan your shopping trip! Sssssooooo many amazing artisans ... I'm looking forward to some retail fun myself :D
---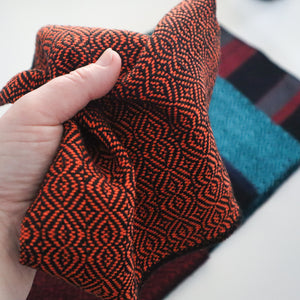 Are you looking for dish cloths?I sell a lot of these at markets - they are offcuts from my scarves, and a so practical!I originally made these just for myself - I use them in the kitchen, and also to take off my makeup.  I just throw them in the washing machine, they are amazing!Then I gave them away as presents.  But then I kept getting asked about selling them separately.So here they are - you can find them HERE!