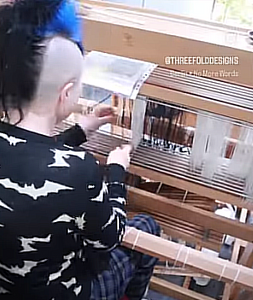 'Dressing the loom' before I can even start weaving!What does that mean? Well, it's just putting the warp onto the loom.And when I say 'putting', I mean:- sleying the reed- threading the heddles- winding the warp onto the back beam- tying the front of the warp onto the front beam- tying up the treadlesAnd then away we go!
---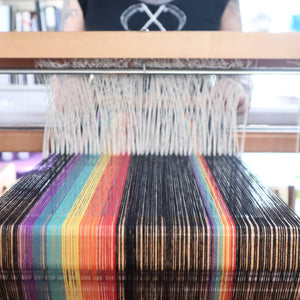 I couldn't resist! :D Usually my warps are just black … but this one deserved its own photo!Trust me, it's just as delicious after weaving too.  You can find the finished product HERE!
---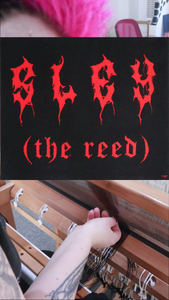 I know, I know … the actual process of 'sleying the reed' isn't as cool or sexy as it sounds, right??But it is what it is … basically, threading the warp threads through the reed to space them out evenly ;)I use a reed on my floor loom when I weave my scarves - but some fancy tapestry looms have reeds as well (not mine, mine are more basic!)OK, thanks for coming to my educational Ted talk, lol! :D
---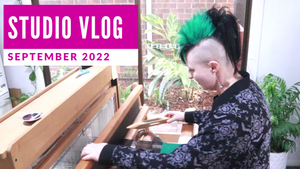 ---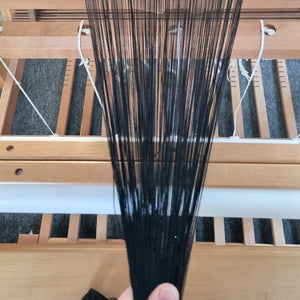 Yeah, this bit isn't as interesting to look at …But 'dressing' the loom is incredibly important - it's the backbone, and the start of every single handwoven product that I make *And to be honest, it usually takes longer to set up the loom than it does to actually WEAVE. But it's all part of the process.When I started handweaving, I hated this part … but now I see it as a meditation, new beginnings, concentrating on getting it right with every. single. thread.Why? Because if just ONE of those threads are out of place, I have to either fix...