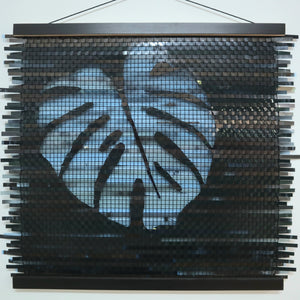 'Resuscitate No. 5 (monstera deliciosa)'This piece is part of an amazing exhibition at Wonderground Gallery in the Barossa called 'A Conflict Of Green', curated by the amazing Sonya Unwin.The exhibition brings together 20 artists from South Australia and Victoria, showcasing a diverse range of styles and mediums.It's on until 9 July, 2023  :)
---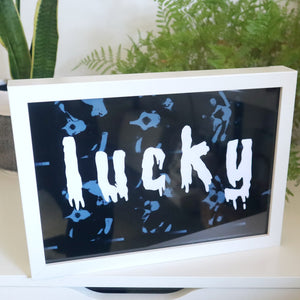 Shop update!Yes, I have now listed all the unsold works from the TEXTural exhibition, so if you have had your eye on a piece (or two!), you can find them on my website!I have reduced all the small hand cut x-ray words to $90 AUD, so come over and be motivated!
---
Are you lucky?I personally believe that you are what you say you are.So if you say 'I'm never lucky', you're right.If you say 'I'm so lucky', you're right.You get to choose.How you see yourself plays out in your life.I created these works as a talisman, sigil, reminder … you are who you say you are.I see so many people using negative words to be 'cool' - it's not cool to use positive words ;)I don't care - even if it's cheesy and uncool, here I am. Spreading good energy and vibes!This piece (and others) are available in my TEXTural exhibition...
---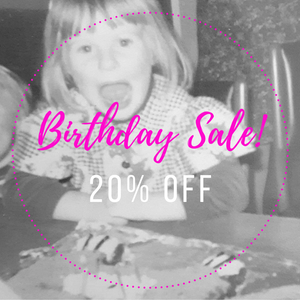 Hey, it's my birthday week and I've got a pressie for you!From now until 3 October 2022, you can get 20% off EVERYTHING on my website by using the code BDAY22 at checkout.Yes, that includes:Handwoven scarves (including Made to Order)Handwoven scrunchiesPlant HoldersCross Stitch kits and patternsOriginal artworkSo head over and SHOP!
---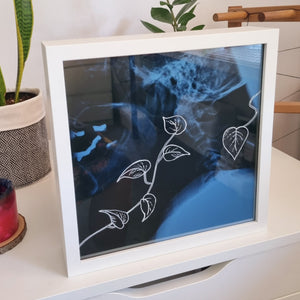 'Herbagraph No. 9 (Epipremnum aureum)', 2022, pen drawing on x-ray film Sometimes x-rays are so beautiful that I don't want to cut them up ... but just draw on them!My 'Herbagraph' series are pen drawings of the indoor plants in my studio on gorgeous x-rays that I felt needed to be displayed as they are :)You can find them HERE ON MY WEBSITE !