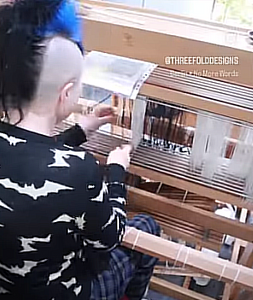 'Dressing the loom' before I can even start weaving!What does that mean? Well, it's just putting the warp onto the loom.And when I say 'putting', I mean:- sleying the reed- threading the heddles- winding the warp onto the back beam- tying the front of the warp onto the front beam- tying up the treadlesAnd then away we go!
---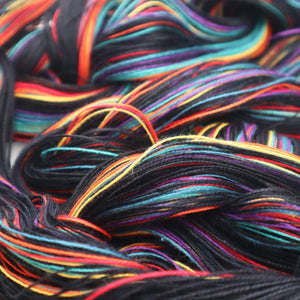 Next up on the loom!I haven't made these scarves for quite a while, so now is the time to restock!I have tweaked the design a bit, and after Bowerbird I will add to the LGBTQIA+ range :DYou can find all my delicious scarves in stock HERE on my website - or come and visit me at the Bowerbird Design Market from 5-7 May at Wayville Showgrounds!
---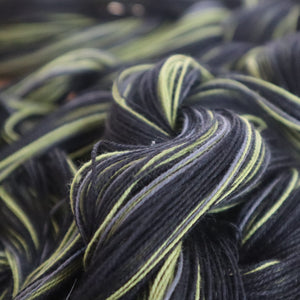 What's on my loom?Wowser, I haven't had these in stock for a LONG time! I have woven them as 'Made To Order' scarves, but not as stock for the shop  :OWith Bowerbird coming up, I need to make sure all my Dapper colours are back in stock - and they are fun to weave!You can find the Dappers, and the Made To Order listing on my website :D
---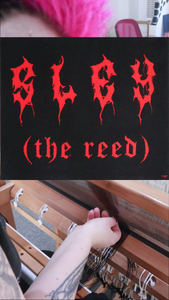 I know, I know … the actual process of 'sleying the reed' isn't as cool or sexy as it sounds, right??But it is what it is … basically, threading the warp threads through the reed to space them out evenly ;)I use a reed on my floor loom when I weave my scarves - but some fancy tapestry looms have reeds as well (not mine, mine are more basic!)OK, thanks for coming to my educational Ted talk, lol! :D
---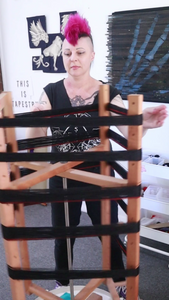 From spool of cotton to the backbone of scarves!This is called 'measuring the warp' - the warp is the thread that is put in the loom (when 'dressing the loom') under tension, to create the base for the fabric to be woven.This process really is like magic - who would have thought that measuring the warp is the starting point for ALL fabric, including the fabric you are wearing as you are reading this??You can find all the magical goodies I make HERE on my website!