News — adelaide fine artist
S U M M E R   S O L S T I C E   C O L L E C T I O N   2 0 2 3I've decided to work towards releasing a collection of works every 6 months, instead of adding pieces to my website as soon as they have been completed.Sign up to my mailing list HERE so I can tell you first!There will be a discount for all new works for a limited period of time, so you don't want to miss out!
---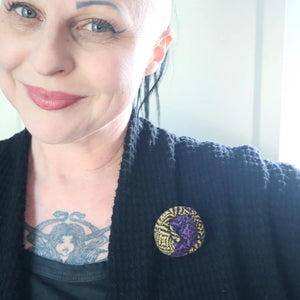 OMG, check out my new brooch by Anne Grigoriadis!Anne is an amazing artist at Collective Haunt, but she also makes beautiful jewellery. I have been giving her my leftover handwoven fabric, and she has been making them into brooches!She gave me this one, and I AM IN LOVE! :DShe will be selling them as part of the 3 Artists group at Bowerbird from 17 - 19 November. You can also find the work of Carolyn and Maggie - a trio of genius! :)Please go and follow Anne, and let me know if you are visiting Bowerbird - it will be...
---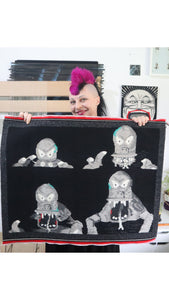 'Road Trip: The Murray Bridge Bunyip'After about 140 hours of weaving (and a few more hours of finishing the hem to go) - here she is in all her glory!This tapestry will be included in my Summer Solstice collection that will be released in December, but please DM me (or share with someone who you think may want her!) if you are interested in giving Bertha a new home :D
---
I hope you enjoy the progress of my latest finished tapestry!
---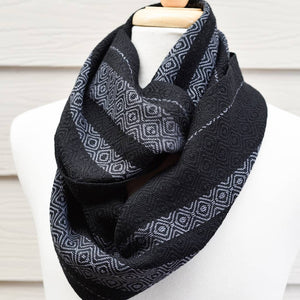 Woohoo, shop update!This gorgeous scarf is a popular one, but I haven't made one to add to the website for a while - naughty me!But I have now rectified this … you can find it on my website - it's so soft and delicious, perfect for all genders, and goes with everything in your wardrobe!I really need to make more in different colours, because my old hot pink and black one is the one that I reach for the most, even after all these years :D