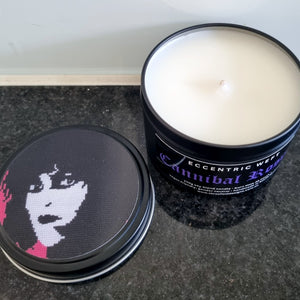 S O Y C A N D L E S !Well, here they all are!They are mostly gender-neutral fragrances - think tobacco, hay, leather, patchouli, sandalwood, oud, nag champa incense, clove, wood smoke :)I just realised I never officially told you they were now on my website, but I thank those who have already ordered!!I'm looking forward to hearing your feedback!So yes, check them out HERE!
---
Have you visited Fleurieu Arthouse?I have just delivered some Liquorice Allsorts scarves (though I have been informed one has sold already), so if you are wine tasting in McLaren Vale, make sure you pop in and have a look!I will be restocking these scarves on the shop, but for the moment, Fleurieu Arthouse are the only ones who have some, so be quick!They are on the Main Road (opposite Oscars), and are open from Thursday - Monday, 11am - 4pm
---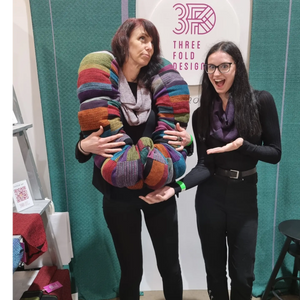 Thank you to everyone who visited the Bowerbird Design Market - it was AWESOME!!I had so much fun talking about your unique, personal style, and how I can help with delicious scarves :)You can find everything on my website - more scarves will be added soon!PS - massive thanks to my partner Anita and step daughter Lily for helping me out - you can see them in this pic :)
---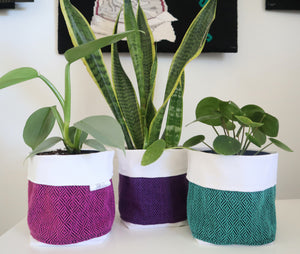 Check out our range of Fabric Plant Holders!They are a great way to add a pop of colour to your home and cover those ugly plastic nursery pots.Each Plant Holder includes a plastic saucer that sits inside, so your Holder is safe from drips. They look gorgeous, and are available in lots of delicious colours!You can find the range on my website - so get planting!
---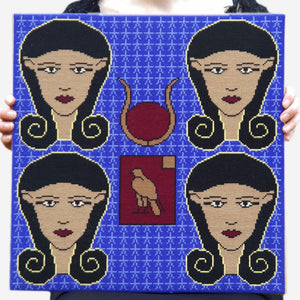 Explore a world of creativity with my unique and original range of Pagan and Astrology based cross stitch kits and patterns! 🌚 💫 🌟 From beginners to advanced stitchers, I have something for everyone. Whether you're looking for a kit or a PDF pattern, my designs are perfect for helping you explore the power of the universe through the art of cross stitch. *You can find the range right here on my website!