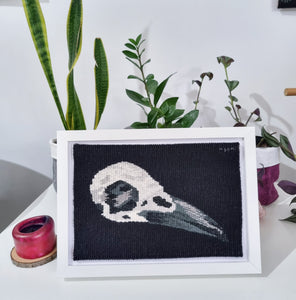 Are you looking for alternative, unique artwork?I am also an artist, working in handwoven tapestry - but not your usual tapestry - my work is dark, gothic and fascinating.  And I imagine that if you are here, you are looking for something different!You can find my artwork HERE - this is one of my smaller, framed pieces - but you can also find x-ray weaving, creepy medical imagery, skeletons, and griffins!
---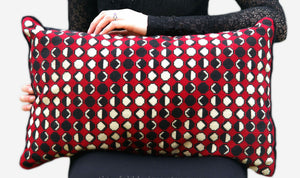 Cross stitch is such a relaxing, rewarding hobby to learn!It's also very easy - I even have a YouTube video showing you how - scroll down to watch.I started Threefold Designs with selling cross stitch kits and patterns - you can still find them HERE on my website.Choose a cross stitch kit if you want all the materials included (wool from the Australian Tapestry Workshop, needle, canvas, instructions, pattern).  It's great for those who want to start off without worrying about buying supplies.If you have a stash of wool, then you may want to purchase a cross stitch pattern instead...
---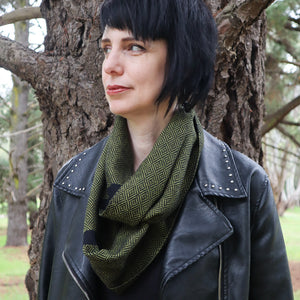 If I say I make 'luxurious handwoven scarves', what do you think?Do you equate the word 'luxury' with: quality exclusiveness uniqueness brand price Personally, I believe that you get what you pay for, but being 'luxury' doesn't necessarily mean 'expensive'.I believe 'luxury' does mean quality, exclusiveness and uniqueness.Buying a handwoven scarf is an investment, but not super expensive - my Classic scarves are AUD $160, which is about the same as an average hairdresser visit, and will last for many years.Also, you don't need to have a lot of them - if you choose well, they can match many of...