What is 'self care' to you?To me, it's not about having baths and reading my candlelight … it's about RESPECT!- doing what makes you feel good- wearing what makes you feel good- actually, anything that makes you feel good!!- hanging around with people who inspire you- dropping people who don't treat you well … including toxic family members!   By the way, you can find these delicious scarves on my website!
---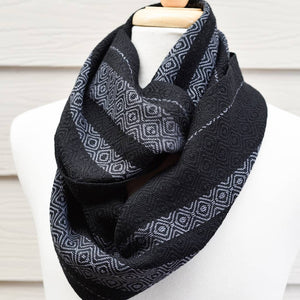 Woohoo, shop update!This gorgeous scarf is a popular one, but I haven't made one to add to the website for a while - naughty me!But I have now rectified this … you can find it on my website - it's so soft and delicious, perfect for all genders, and goes with everything in your wardrobe!I really need to make more in different colours, because my old hot pink and black one is the one that I reach for the most, even after all these years :D
---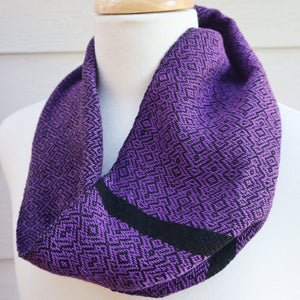 So what is a weaver's favourite scarf?I have to confess, while I love a classic double-wrapped scarf, my go-tos are usually my Cravats!I love to wear a Cravat under a jacket - it gives a pop of colour under a black coat, and also looks great with a jumper or shirt.My favourite at the moment is the Liquorice Allsort cravat, although this Purple one is also totally delicious. I think I need to make myself one, to be honest :D
---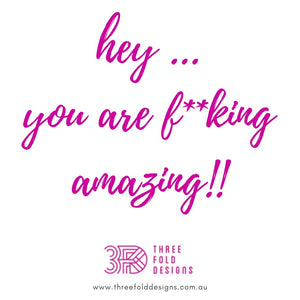 Just in case you need to hear this today :DI don't think we say this enough.So if you are reading this, you - YES YOU! - are f**king amazing, and are doing a GREAT JOB AT LIFE!When you are feeling down, just think about all the GREAT things you do all the time, and think about how you know more now than you did last week. You're just getting better and better.And you are awesome.And I don't know why I posted this, I just felt called to ;)
---
Perfectionism, part 3OK, I feel I have more to say about perfectionism, haha!I think that in today's society 'perfectionism' is touted as a good thing, but it can actually be quite crippling. Saying that, sometimes (like in handweaving) it is used in a positive way, but perfectionism isn't necessary - or helpful! - all the time.I often wish I could be a 'done is better than perfect' sort of person - I'm trying to re-train my brain, and have had a bit of success in some parts of my life.Perfectionism manifests differently, depending on how your brain works. From a...