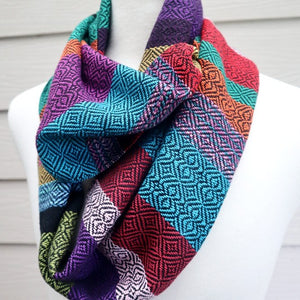 S H O P   U P D A T E !!I have another Liquorice Allsorts scarf in stock, as well as a few other restocks of sold-out colours.Get shopping! :DYou can find all my delicious handwovens on my website - free shipping within Australia with every order over $100!
---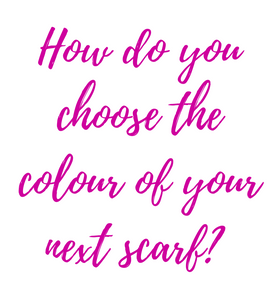 Sssssoooo … I wanted to make myself a single-coloured scarf that would match most of my winter woolies.So how did I make my decision?I took out my most-worn items, and the ones that I would need a scarf to match with.I noted my dominant colours.Then I chose a colour that matched all of those colours.Think outside the box - usually I just go for black, as it matches EVERYTHING! But sometimes a colour (even a bright one) can act like a 'neutral' with the right outfit.How about you? How do you choose your accessories?
---
What is 'self care' to you?To me, it's not about having baths and reading my candlelight … it's about RESPECT!- doing what makes you feel good- wearing what makes you feel good- actually, anything that makes you feel good!!- hanging around with people who inspire you- dropping people who don't treat you well … including toxic family members!   By the way, you can find these delicious scarves on my website!
---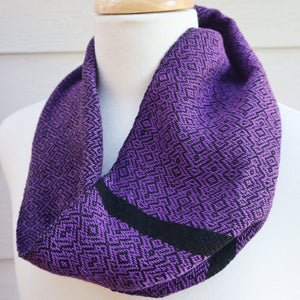 So what is a weaver's favourite scarf?I have to confess, while I love a classic double-wrapped scarf, my go-tos are usually my Cravats!I love to wear a Cravat under a jacket - it gives a pop of colour under a black coat, and also looks great with a jumper or shirt.My favourite at the moment is the Liquorice Allsort cravat, although this Purple one is also totally delicious. I think I need to make myself one, to be honest :D
---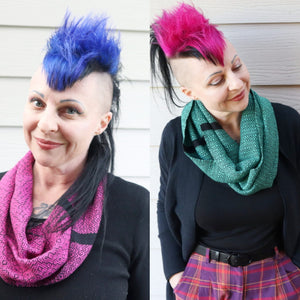 OK, all this talk about Authentic Style … but where do I start?Let's do a wardrobe audit!For the next week (or more), write down what you wear every single day.Include all accessories, jewellery, shoes, etc as well as clothing.You may be surprised what you reach for every single day, and what you ignore.Let me know in the comments what you are discovering!