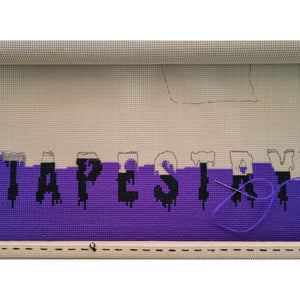 My first textile obsession was cross stitch …After art school the first time around, I still hadn't found my ideal medium - I'd tried painting, drawing, illustration, ceramics, sculpture, and loved them all - but nothing made me super excited.Until I found needlepoint - it was a Kaffe Fassett book at the library that started it all.Pretty soon, I was preferring using the cross stitch with wool to make my needlepoint more 'chunky', and to attain geometric patterns. I started my business Threefold Designs in 2004 with cross stitch kits and patterns.I stopped cross stitching after my tapestry skills were...
---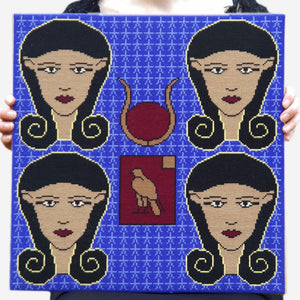 Explore a world of creativity with my unique and original range of Pagan and Astrology based cross stitch kits and patterns! 🌚 💫 🌟 From beginners to advanced stitchers, I have something for everyone. Whether you're looking for a kit or a PDF pattern, my designs are perfect for helping you explore the power of the universe through the art of cross stitch. *You can find the range right here on my website!
---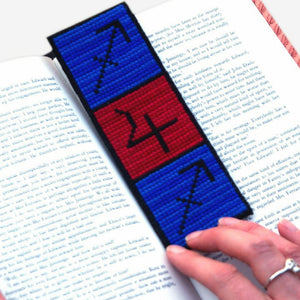 This Sagittarius bookmark is a PERFECT (and budget friendly) gift idea.Cross stitch kits are where I started with Threefold Designs back in 2004 - but I still like to keep the PDF patterns on my website (as well as a few kits I have left!), as I still love them, and they are great for using up yarns in your stash!You can find all my cross stitch kits and patterns on my website - the Sagittarius Bookmark is available as a instantly downloadable PDF pattern, with full instructions, perfect for beginners, and those wanting to use up yarn from other...
---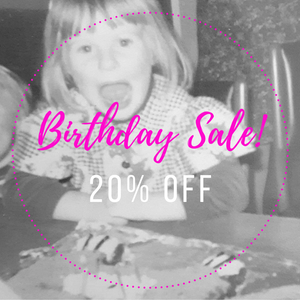 Hey, it's my birthday week and I've got a pressie for you!From now until 3 October 2022, you can get 20% off EVERYTHING on my website by using the code BDAY22 at checkout.Yes, that includes:Handwoven scarves (including Made to Order)Handwoven scrunchiesPlant HoldersCross Stitch kits and patternsOriginal artworkSo head over and SHOP!
---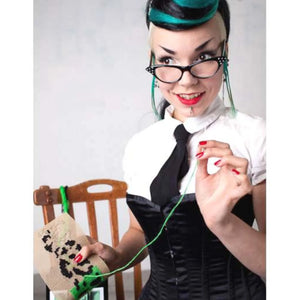 Evilyn is the coolest cross stitcher you'll ever meet!So, I have a confession - I was getting my remaining cross stitch kits organised, and found some that I hadn't listed on my website!This Lime Leopard Print Bookmark kit is one of them! Perfect for beginners, if you've ever wanted to learn cross stitch, this is a great way to get started.Included in the kit: * full instructions * pattern * needlepoint canvas * needle * wool from the Australian Tapestry Workshop * all in a cute little glossy bag! If you want to check out the range, head over to...