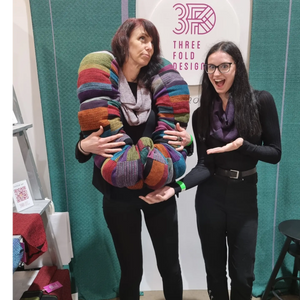 Thank you to everyone who visited the Bowerbird Design Market - it was AWESOME!!I had so much fun talking about your unique, personal style, and how I can help with delicious scarves :)You can find everything on my website - more scarves will be added soon!PS - massive thanks to my partner Anita and step daughter Lily for helping me out - you can see them in this pic :)
---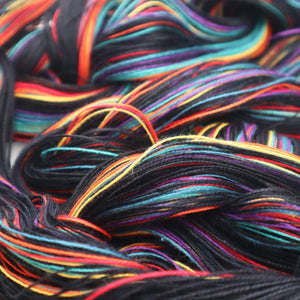 Next up on the loom!I haven't made these scarves for quite a while, so now is the time to restock!I have tweaked the design a bit, and after Bowerbird I will add to the LGBTQIA+ range :DYou can find all my delicious scarves in stock HERE on my website - or come and visit me at the Bowerbird Design Market from 5-7 May at Wayville Showgrounds!
---
The Liquorice Allsorts are here!!! I'm super excited about these - they are so fun to make, and I confess I made myself a Cravat version in my favourite cool colours ;)I will be bringing them to the Bowerbird Market … unless they sell earlier! There are a couple of long scarves in different colourways to choose from, and one Cravat.What do you think? Do you prefer multi-coloured, or are you more of a single-colour fan?  
---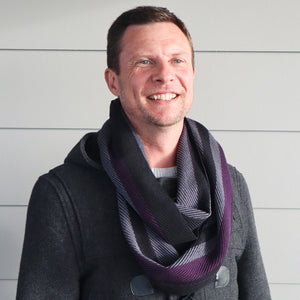 I'm on a roll!I have 7 weeks until the Bowerbird Market!! So my priority is restocking all my sold-out colourways, starting with the Dappers :)I need to sew up the Olive Dappers, but today the Plum Dappers came off the loom - woohoooo!I'll let you know when they are up on the website, but put 5 - 7 May in your calender if you'd rather buy them in person!You can find the entire range on my website :D
---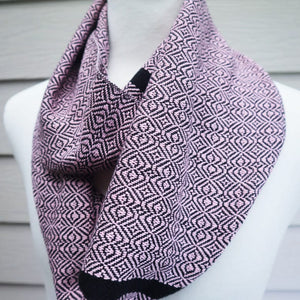 Another scarf added to the website!I'm making a pile of these pastel ones for Bowerbird coming up in May … I get the feeling these are going to be popular colours this year :)Of course, I'm very happy if they sell beforehand … I'll just have to weave some more!You can find all the delicious colours on my website!