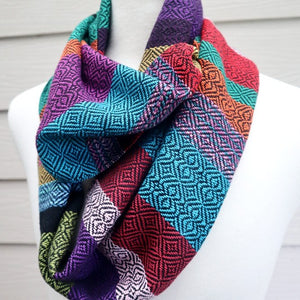 S H O P   U P D A T E !!I have another Liquorice Allsorts scarf in stock, as well as a few other restocks of sold-out colours.Get shopping! :DYou can find all my delicious handwovens on my website - free shipping within Australia with every order over $100!
---
What is 'self care' to you?To me, it's not about having baths and reading my candlelight … it's about RESPECT!- doing what makes you feel good- wearing what makes you feel good- actually, anything that makes you feel good!!- hanging around with people who inspire you- dropping people who don't treat you well … including toxic family members!   By the way, you can find these delicious scarves on my website!
---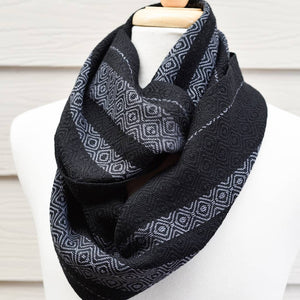 Woohoo, shop update!This gorgeous scarf is a popular one, but I haven't made one to add to the website for a while - naughty me!But I have now rectified this … you can find it on my website - it's so soft and delicious, perfect for all genders, and goes with everything in your wardrobe!I really need to make more in different colours, because my old hot pink and black one is the one that I reach for the most, even after all these years :D
---
Perfectionism, part 3OK, I feel I have more to say about perfectionism, haha!I think that in today's society 'perfectionism' is touted as a good thing, but it can actually be quite crippling. Saying that, sometimes (like in handweaving) it is used in a positive way, but perfectionism isn't necessary - or helpful! - all the time.I often wish I could be a 'done is better than perfect' sort of person - I'm trying to re-train my brain, and have had a bit of success in some parts of my life.Perfectionism manifests differently, depending on how your brain works. From a...
---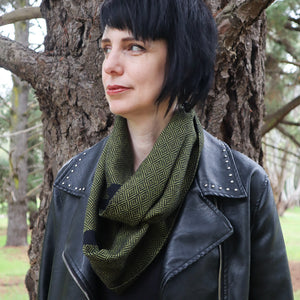 Isn't this such a delicious colour?This has always been one of my most popular colours - olive green is, in my opinion, a neutral, and goes with everything!What do you think?  Is is one of your favourites?