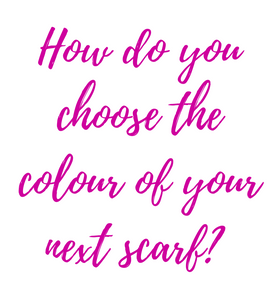 Sssssoooo … I wanted to make myself a single-coloured scarf that would match most of my winter woolies.So how did I make my decision?I took out my most-worn items, and the ones that I would need a scarf to match with.I noted my dominant colours.Then I chose a colour that matched all of those colours.Think outside the box - usually I just go for black, as it matches EVERYTHING! But sometimes a colour (even a bright one) can act like a 'neutral' with the right outfit.How about you? How do you choose your accessories?
---
I hope you enjoy the progress of my latest finished tapestry!
---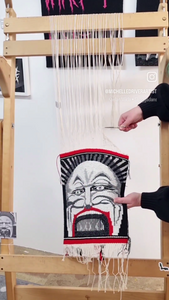 Woohoo, excited to have cut this one off the loom!That same day, I warped up my loom for the next one ... stay tuned!
---
Have you visited Fleurieu Arthouse?I have just delivered some Liquorice Allsorts scarves (though I have been informed one has sold already), so if you are wine tasting in McLaren Vale, make sure you pop in and have a look!I will be restocking these scarves on the shop, but for the moment, Fleurieu Arthouse are the only ones who have some, so be quick!They are on the Main Road (opposite Oscars), and are open from Thursday - Monday, 11am - 4pm
---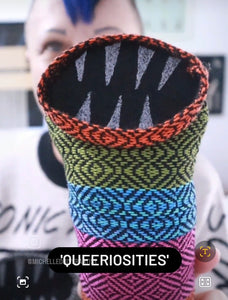 Next in line for 'this idea is either dumb or genius': I present to you: "Queeriosities" 🌈!OK, so I had this fabric that I had woven, and I wanted to have another go making a sculpture, after the lols of the giant scrunchie ;)So what the hell are they? They are representations of me! Queer, weird, neurodiverse, misfit, flamboyant, and pretty silly. But they are also you! Each piece stands tall like a totem pole, representing the strength and resilience of the LGBTQ+ community, allies, and all my fellow weirdos and misfits 🗿🌈Now I just have to figure out how...