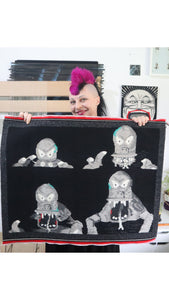 'Road Trip: The Murray Bridge Bunyip'After about 140 hours of weaving (and a few more hours of finishing the hem to go) - here she is in all her glory!This tapestry will be included in my Summer Solstice collection that will be released in December, but please DM me (or share with someone who you think may want her!) if you are interested in giving Bertha a new home :D
---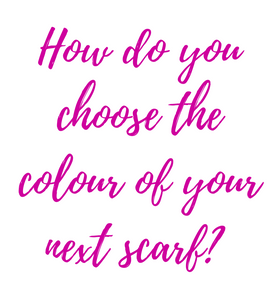 Sssssoooo … I wanted to make myself a single-coloured scarf that would match most of my winter woolies.So how did I make my decision?I took out my most-worn items, and the ones that I would need a scarf to match with.I noted my dominant colours.Then I chose a colour that matched all of those colours.Think outside the box - usually I just go for black, as it matches EVERYTHING! But sometimes a colour (even a bright one) can act like a 'neutral' with the right outfit.How about you? How do you choose your accessories?
---
I hope you enjoy the progress of my latest finished tapestry!
---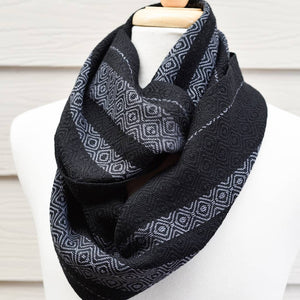 Woohoo, shop update!This gorgeous scarf is a popular one, but I haven't made one to add to the website for a while - naughty me!But I have now rectified this … you can find it on my website - it's so soft and delicious, perfect for all genders, and goes with everything in your wardrobe!I really need to make more in different colours, because my old hot pink and black one is the one that I reach for the most, even after all these years :D
---
Perfectionism, part 3OK, I feel I have more to say about perfectionism, haha!I think that in today's society 'perfectionism' is touted as a good thing, but it can actually be quite crippling. Saying that, sometimes (like in handweaving) it is used in a positive way, but perfectionism isn't necessary - or helpful! - all the time.I often wish I could be a 'done is better than perfect' sort of person - I'm trying to re-train my brain, and have had a bit of success in some parts of my life.Perfectionism manifests differently, depending on how your brain works. From a...